Page 4 of 4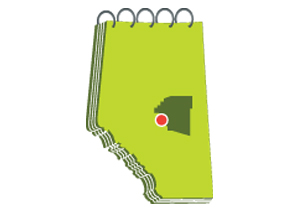 How results are released
Preliminary community results were released to coalitions through Community Information Packages (CIPs) that were prepared for each community. Baseline (2009-2013) comunity results were released to coalitions in April 2014 in the Community profiles of early childhood development in Alberta report. Each community profile contains the following information:
Early Development Instrument (EDI) results on the development of kindergarten children in the community,
demographic and socio-economic status (SES) information for the community, and
general information about early childhood development and why it's important.


Community data was released to coalitions first and then posted on this website. Coalitions were responsible for sharing the results with their communities.
Laying the groundwork
Coalitions can do a number of things to prepare and plan for receiving their community results:
build internal capacity,
develop a strong membership base that represents a broad cross-section of the community and taps a wide range of skills, knowledge and expertise.
Raise internal awareness
Make sure that coalition members understand:
the importance of early childhood development and how it works,
the key role that communities play in early development,
why collecting information on early development is important and helpful,
what kind of information will be released (the EDI and SES),
and how communities can use this information to improve outcomes for their young children.
Raise public awareness
Increase public understanding of the above. This will make it much easier to engage the broader community when you share your community results. The public can be informed through meetings, forums, one-on-one interviews, presentations, community events, newsletter articles, newspaper articles and media interviews.
See below for tips on dealing with media and Media tip sheet for coalitions PDF document.
Gather information about community resources and conditions that may affect development
Collecting community-based data will provide a context for the results. It will help communities to better understand and interpret their results. Coalitions may want to explore some of the following information:
What factors in the community support families and young children?
What factors in the community negatively impact families and young children? What's missing in the community?
What services and resources are available for families? How accessible are they? How well used are they?
What socio-economic conditions may impact early development (for example, a high immigration rate, high out-migration, an aging population, unemployment, a sparse population)?
How does the natural environment and natural conditions affect families and young children (such as climate, distances, geography)?
Developing a communications plan
Setting goals and objectives
What does the coalition aim to accomplish with the release of community results? What are the goals and objectives? Figuring this out is the first step in developing an effective communications plan. Goals and objectives will vary from one community to another, and may include:
helping community members to understand their roles in raising young children,
partnering with other organizations to develop local action plans in response to the results,
promoting collaboration among service providers;
informing parents and community members, so that they understand how young children are doing locally, where they are developing well and where there is room for improvement;
encouraging service providers and government officials to use the results to inform planning of local programs and services;
urging planners to develop child- and family-friendly neighbourhoods, transportation systems and other amenities;
encouraging early childhood educators and care providers to use the findings in developing programs and curricula.
Identifying the audience
Who are the key people and organizations that need to receive the information? Why do they need to be engaged? Are there key people whose 'buy-in' is critical right from the start (for example, the mayor and council)? Does the list include the decision makers in organizations, as well as frontline staff? What ethnic, language, religious or special interest groups should be included? Are there political factors that should be considered? The list should be as inclusive as possible. It should also be prioritized in order of importance.
The list may include:
parents,
educators (school superintendents, school principals, teachers, including kindergarten teachers who collect EDI information)
early childhood educators and care service providers (day cares, family day homes, nursery schools, etc.)
community organizations
health services (including maternal and child health),
government representatives and officials,
family support services,
public health and community development officials and staff,
multicultural groups,
local chambers of commerce,
early years university and college programs,
local faith-based organizations.
Enlisting local champions
Enlisting people and organizations that are respected and well-connected in the community can be enormously helpful in generating interest in the results and support for local action. 'Local champions' may come from a wide range of backgrounds and sectors, including:
families (parents, grandparents and other caregivers),
local government,
education,
health,
community organizations, and
existing early years initiatives.
Planning effective strategies
What are the most effective strategies for reaching key audiences? Different strategies work with different audiences? A combination of strategies can be used. They may include:
presenting the results at established meetings and events (such as school parent council meetings, community league meetings, chamber of commerce dinner meetings, etc.),
organizing special forums or events,
telephoning and speaking with relevant people,
face-to-face meetings,
e-mails and letters,
writing articles,
posting information on websites.
Getting out into the community and meeting people on their own turf can be particularly important when dealing with non-traditional audiences (e.g. businesspeople, politicians and seniors), and minority groups (e.g. immigrants and different cultural groups).
Developing tools
What tools will the coalition use and need to develop to reach its target audiences? Tools may include:  
PowerPoint presentations,
articles that are posted in newsletters and on websites,
electronic mail outs,
printed handouts,
ads,
display booth materials.
Making an inventory of resources
When developing strategies and tools, it's a good idea to make an inventory of the resources that the coalition already has and can realistically access. Resources may include:
professional and personal resources (e.g. graphic design or marketing skills, grant writing experience),
meeting space available at no or nominal cost,
a website,
a newsletter,
electronic mailing lists,
a photocopier,
access to community bulletin boards
free advertising space,
Assigning responsibility and setting timelines
Assigning people to tasks and setting deadlines moves the plan forward into action. Which members of the coalition are taking responsibility for what tasks? Will local champions take on some of the work? Presenters will need to have a good understanding of the information that is contained in Community Information package, including EDI and SES data. They will also need to be able to explain it.
Delivering presentations
How can the information be presented in a way that is most meaningful and relevant to targeted audiences? How can presentations build upon what specific audiences already know and care about?
The presentation should include an overview of:
the importance of early childhood development,
ECD data collection and mapping in Alberta,
the Early Development Instrument (EDI),
socio-economic status (SES), and
discussion questions that can help in the interpretation of data.
Coalitions may find this Discussion Questions handout to be useful.
Contacting media
Pitching the information
It helps to have a newsy, interesting angle to pitch to local media. For example: Is there something unusual or particularly interesting about the results themselves? Is there a special event planned to share the results that would provide good photo ops or television footage?
Crafting key messages
Key messages will vary from community to community. Are there key messages that the coalition wishes to deliver about the results? About local early development? About community supports for families and young children? About possible action plans?
General key messages may also be included. For example:
The early years from birth to age three are critical to children's brain and other development, and have a lifelong impact on health, learning, relationships and well-being.
The payoffs of getting young children off to the right start are enormous in terms of prevention and remedial cost savings by reducing school drop-out rates, juvenile delinquency, obesity and many other chronic health problems, addictions and so forth.
Communities have a vital role to play in promoting healthy child development. Strong communities with good programs and supports can help to overcome the impact of poverty and other risk factors.
Although most young children are developing well, a significant percentage are struggling. In Alberta, about 27 per cent of kindergarten-aged children are experiencing great difficulty in at least one of five areas of development. In Canada, it's 25 per cent.
Early childhood development data collection and mapping will provide a picture of how young children are developing in communities throughout Alberta and across the province, and the factors that may be affecting their development. Communities will then have a better idea of how their children are doing and how they can plan effective responses to meet local needs.
The Early Development Instrument (EDI) and early development mapping has been widely used across Canada since 2000 (including in Ontario, Saskatchewan, Manitoba, British Columbia and Prince Edward Island).
For more information about developing key messages, download: Getting the message across about early childhood development.
Getting to know the local media
What are the local media outlets? What are their audiences? What type of programming do they offer?
Writing a press release
Press releases should be brief, no more than two or three paragraphs to make the pitch and get across key messages. A catchy headline introduces the first paragraph, which sums up the story and answers the five Ws (who, what, when, where and why). The date should be always included and contact information: name(s), position, phone, e-mail and address. Include any relevant background information (e.g. the CIP, a coalition brochure, a brochure about early childhood development).
Press releases can be e-mailed, faxed or mailed.
Who to contact and making contact
It's important to find out who the assignment or news editor is. When dealing with larger media organizations, find out what reporter would typically cover a story related to early childhood development and communities (such as the education or health reporter). What columnists or broadcasters would be interested as well? Press releases can be sent to more than one contact in larger media outlets. Follow up with a phone call.
Download Media tip sheet for coalitions used at a Working with Media coalition workshop on Sept. 25, 2012.
Further resources
National AEDI Implementation: Community Preparation and Implementation Guide. AEID National Support Centre on behalf of the AEDI Partnership, Australia.
http://www.rch.org.au/emplibrary/australianedi/AEDI_Com_Guide.pdf