The Project team was made up of early childhood development experts, demographers, data analysts, mapping analysts and community development specialists. Community development coordinators worked with communities in 11 zones throughout Alberta.​​​​​​​​​​​​ Here's a list of team members when the project ended in 2014.


Project team - Edmonton


Dr. Susan Lynch, Project Director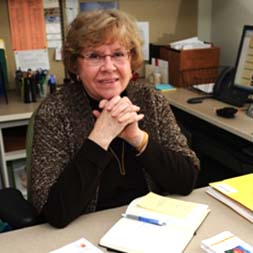 Dr. Susan Lynch is an adjunct professor in the Faculty of Extension at the University of Alberta. She received her PhD and master's degree in early childhood education at the U of A and has worked in public education for 45 years. She was an elementary school teacher and principal and served as associate superintendent with the Edmonton Public School District. In 1987, she joined the Alberta Department of Education where she worked in a number of capacities, including as assistant deputy minister, until 2001.

Since then Dr. Lynch has coordinated many development and research projects, including the Edmonton Early Childhood Development Community Mapping Pilot Project. The project piloted the use of the Early Development Instrument (EDI) in Edmonton. She also worked on a number of overseas projects, including acting as a consultant on teacher development in South Africa, helping to standardize the certification of black and white teachers in the post-apartheid era. She also served as a consultant for an early literacy project in Peru, which raised the reading levels of primary school children in impoverished, remote areas of northern Peru.

Dr. Lynch directed the Child Study Centre at the U of A for six years and is a member of several boards and councils, including Success By 6 Edmonton and the Community-University Partnership for the Study of Children, Youth and Families (CUP) in the Faculty of Extension. In 2009, she accepted the position of ECMap director.

Dr. Lynch enjoys singing and playing the guitar, mandolin and baritone ukulele with the Antiquaries, a duo that performs Fifties and Sixties favourites. Her most exacting music critics are Max and Fritz, her two highly opinionated cats.



Dr. Vijaya Krishnan, Research Scientist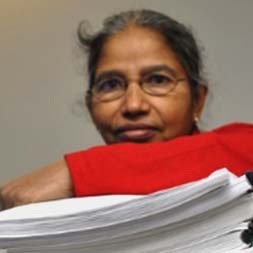 Dr.Vijaya Krishnan is a demographer with in-depth research and teaching experience. She completed her PhD in demography under the supervision of the eminent Canadian demographer Dr. Karol J. Krotki. She was appointed as a research officer at Alberta Health, where she coordinated the Recognizing Foreign Qualifications project. The project lead to the establishment of the international qualifications assessment service, now run by Alberta Employment and Immigraiton, which helps immigrants obtain recognition for their education and credentials.

In 1994, Dr. Krishnan returned to academia and taught mathematics, statistics, research methods and sociology at a number of universities and colleges, including Simon Fraser University, the University of British Columbia and the U of A. In 2002, she accepted a two-year visiting lecturer position at the University of Botswana, where she was awarded a United Nations Development Program (UNDP) grant through the university to study the impact of AIDS on youth in Botswana. She also served as the editor-in-chief for a population working paper series during her tenure at the University of Botswana.

Dr. Krishnan has published more than 30 articles in refereed journals, books and magazines. Her articles cover widely diverse topics from the impact of income on fertility among immigrant groups in Canada to the impact of wives' employment on attitudes towards divorce. Her textbook Statistics for Beginners was recently published by Atlantic Publishers & Distributors (P) Ltd.

Dr. Krishnan is a published poet and short story writer and a gourmet cook, who specializes in South Indian cuisine.

 
Cindy Post, Mapping and Data Manager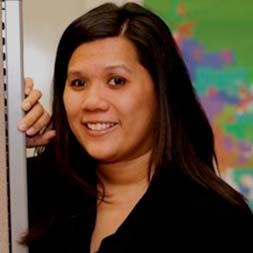 Cindy Post has been involved in the geographic information system (GIS) field since 1996. She has worked in the public (municipal, provincial and federal government) and private sectors on GIS mapping, data compilation, data/business analysis, system design, project design, management and integration projects. She has also developed and taught GIS courses to corporate and academic clients. She has special expertise in data integration, process analysis, custom mapping and project management.

Post is president of URISA Alberta and an elected board member of URISA International, an association for international GIS professionals. She has been on the steering committee for the GeoAlberta conference since 2005 and is active on many GIS sounding boards in Canada and the US. Post received her BA from the U of A.

She enjoys experimenting in the kitchen and soaking up the sun in Mexico whenever she and her husband and their two young children are able to get away.



Line Perron, Community Development and Mobilization Manager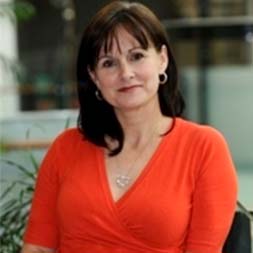 Line Perron brings more than 25 years of facilitation and teaching experience to her role as community development and mobilization manager. She received her master's degree in family life education from the U of A, and then completed an indigenous early childhood development leadership management certification program at the University of Victoria.

In 2002, Perron established Early Childhood Development Support Services (ECDSS), which provides professional development for early childhood development programs and staff across the province.

Perron's own training specialties lie in leadership development and team building for large early childhood development organizations. She is also a certified neurolinguistic practitioner. In 2009, she joined ECMap, where she oversees the work of community development coordinators in 11 zones in Alberta.

Perron has five children, most of whom are grown, and has "adopted" her neighbours' lively brood of four to fill the ensuing gap. She plays soccer for the women's classic league in Edmonton and enjoys reading. After running out of shelf space at home, she has vowed to curb her book-buying sprees and patronize her local library instead.



Xian Wang, Research Analyst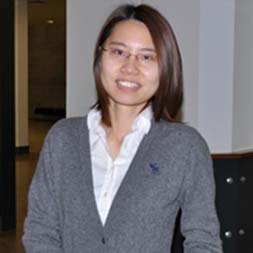 Xian Wang was born in Nanjing, China. She completed her bachelor of science in applied psychology at Nanjing University of Chinese Medicine, where she was a People's Scholar. Her interest in cognitive psychology and quantitative methods led her to Canada, where she studied under Dr. Jacqueline Leighton, a nationally recognized scholar in measurement, evaluation and cognition. Xang received her master of education from the University of Alberta in 2011, winning three scholarships during the course of her graduate studies.
 
Wang has acted as a research assistant on a number of projects and studies. In one project, she evaluated early indicators of dropout in high school students in Alberta. (Alberta's dropout rate is 10.3 per cent, higher than the national average of 8.9 per cent). The project was a collaboration between Alberta Education and the Centre for Research in Applied Measurement and Evaluation at the U of A. Wang has also worked as a research assistant for Dr. Rebecca Gokiert at the Community-University Partnership in the Faculty of Extension and for Dr. Vijaya Krishnan, research scientist at ECMap. She assisted Dr. Krishnan in compiling variables for a Living Conditions Index (LCI) that may be used to study social, economic and cultural disparities that may influence early childhood development. Wang will be presenting a paper with Dr. Krishnan on the LCI at the International Conference on Social Sciences in Hawaii in 2012.
 
She enjoys travelling, swimming, shopping, trying out new foods and volunteering for the
Alberta Table Tennis Association.



Fahim Hassan, Research Analyst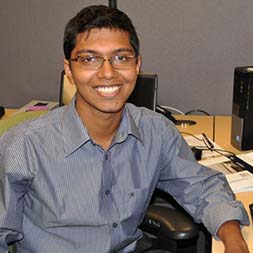 Fahim Hassan describes himself as a "data-driven person" who relishes the challenge of applying quantitative tools to solving human problems.  Hassan comes to ECMap with two master's degrees in economics:  a master's in social science in economics from the University of Dhaka and a master's in arts in economics from the U of A.

As an undergraduate student in Bangladesh, he did a study of women entrepreneurs in small and medium-sized businesses. His study found that despite the obstacles they faced, including obtaining credit and travel restrictions, women managed to do well in traditional service and manufacturing businesses, running their own catering, clothing and beauty salon enterprises. He was intrigued to discover a spill-off of benefits into the family lives of mom entrepreneurs. Their children tended to be better educated, for example, and better nourished.
Hassan's interest turned to environmental economics at the U of A, where he graduated in 2011. As part of his thesis, he did a cross-country analysis of the environmental impact of natural resource extraction policies. His conclusion was that countries that had been ruled by colonial regimes tended to experience greater environmental and social problems as a result of colonial extraction policies.  
 
Hassan enjoys wildlife photography. His most recent favourite read was Surely You're Joking, Mr. Feynman, an engaging autobiography by the eccentric, brilliant physicist Richard Feynman who won the Nobel  for his groundbreaking work in quantum physics.

  
Darcy Reynard, Mapping Analyst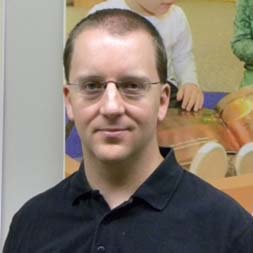 Darcy Reynard has a passion for mapping relationships and making complex data come alive. He worked for nine years as a geophysicist for several Calgary seismic processing companies. As a geophysicist, he processed raw seismic field data to create geological imaging for oil companies exploring in Alberta and overseas. That's overseas literally; he served on seismic vessels in the Atlantic Ocean, the North Sea and East Java Sea, collecting data from below the ocean floor. He also led field crews collecting geophysical data for diamond exploration surveys in Nunavut and the Northwest Territories.

Reynard graduated from the University of Alberta with a B.Sc., specializing in geophysics, in 1999. He recently completed his master's degree in geographic information systems (GIS) at the University of Calgary.

His diverse family background (Dutch father and Chinese wife) and love of languages have spurred him to expand his linguistic skills. He now speaks a smattering of Dutch, Mandarin, German, Spanish and French. Raised in Edmonton, Reynard is happy to be living in the city again, this time with his young family, which includes two preschool daughters. He's an avid cyclist who rides his bicycle to work. He also enjoys photography, golf and baking, bringing the same mathematical precision to his culinary creations as he does to mapping.




Mauricio Yamanaka, Mapping/GIS Analyst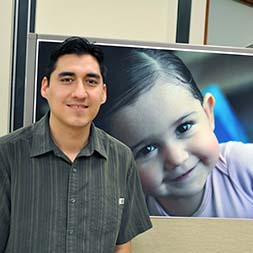 Mauricio Yamanaka grew up in Cuernavaca, Mexico, where he hiked and fished in the Sierra Madre Mountains with his father. The natural beauty of the landscape sparked his interest in biology, which he studied at the University of Morelos, where he received his B.Sc.

He then worked as a provincial parks technician for the Morelos State Commission of Water and Environment, mapping protected areas. He served as a GIS (geographic information system) analyst for COSCATL Alternative Tourism, providing ecological impact assessments of proposed tourist developments.

Yamanaka was a teaching assistant in the U of A's department of Earth and Atmospheric Sciences, where he completed his M.Sc.

He is interested in the environmental applications of GIS. As the father of three young children, he is also interested in the influence of communities on the development of young children. He enjoys the outdoors and loves tinkering in his tech shop at home, fixing everything from iPhones to computers and bicycles.




Olenka Melnyk, Communications Coordinator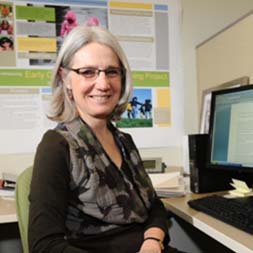 Olenka Melnyk worked for more than 15 years as a newspaper reporter and editor in Edmonton, Victoria and Calgary. As a reporter, she covered education, legal affairs, social issues, and arts and culture, and wrote feature and investigative stories.

She also worked as a freelance writer, editor, researcher and/or communications consultant for many years. Her clients included the University of Alberta, Grant MacEwan University, the Alberta Government, Legacy magazine, ACCESS TV, the National Film Board, unions and non-profit organizations.

Her non-fiction book, No Bankers in Heaven: Remembering the CCF, chronicled the aspirations and struggles of the grassroots party that introduced medicare into Canada. It was published by McGraw-Hill Ryerson.

She was a founding member of the Hromada Housing Co-op in Old Strathcona and was active in the Northern Alberta Co-operative Housing Association. She grows gargantuan garlic and sunflowers and pallid roses in her backyard garden, loves Alexander McCall Smith's No. 1 Ladies Detective Agency novels and is trying to be more disciplined about her yoga. She has two children and looks forward to future Sunday dinners in their homes.




Corrine D'Souza, Project Administrator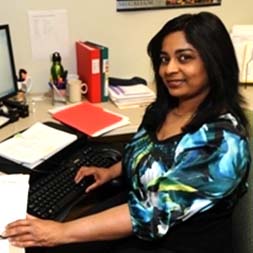 Corrine D'Souza was born and raised in Mumbai, and received her BA in psychology and sociology from the University of Mumbai. She worked for the Housing Development Finance Corporation in India before moving to Abu Dhabi where she was an executive assistant for Air India for eight years.

In 1998, D'Souza and her family immigrated to Canada and settled in Edmonton where she began working at the U of A. She was institute administrator at the International Institute for Qualitative Methodology, now part of the Faculty of Nursing. She then served as program coordinator for the EQUIPP Training Program, a qualitative training program funded by the Canadian Institutes of Health Research (CIHR).

D'Souza brings a wealth of administrative and organizational experience — from handling budgets to administering human resources and organizing special events — to her current position at ECMap. As the mother of four children, aged seven to 19, her life is a whirl of family activities. She looks forward to the day when she gets to choose the movies she watches.




Gregory Chao, Project Assistant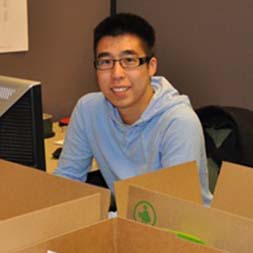 Gregory Chao is ECMap's all-round handyperson. He produces thousands of copies of ECMap's newsletters, fact sheets, reports and other materials and mails them out to community coordinators for distribution, assists the mapping team in mapping community resources and designs graphics for PowerPoints and reports.  He performs many other functions as well.

Chao graduated from the International Baccalaureate diploma program at Harry Ainlay High School in Edmonton in 2011. An undergraduate student at the U of A, he has his eye set on a business degree and a career as an investor or entrepreneur.  Before joining ECMap, he worked as GIS technician at GISmo, a company that specializes in GIS mapping.

He enjoys playing soccer, relaxing with friends and travelling. Disney World and the Wizarding World of Harry Potter in Florida are high on his destination list. 




Amin Mousavi, Data analyst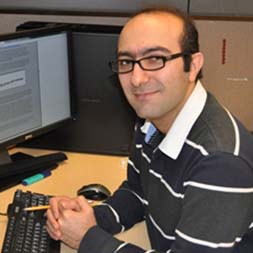 As a data analyst for ECMap, Amin Mousavi is helping to create an Alberta norm for measuring Early Development Instrument (EDI) results. This approach will lead to a more complete, in-depth analysis of EDI results for 70,000 kindergarten-aged children in Alberta.
 
Mousavi is a PhD student in the Department of Educational Psychology at the U of A. Born in Iran, he graduated with a B.Sc. in applied physics from Payam-e-Nur University in Ahwaz.  He was a top student, ranking first out of 572 candidates in the entrance exams to the master's program in educational research at the University of Tehran. After receiving his MA, he began his PhD studies at the U of A in 2011, focusing his academic research on statistical analysis of educational measurements.

He plays the violin, enjoys reading fiction and poetry, and swims. His interests range from philosophy to physics, and he relishes lively political discussions. "In the Middle East, everyone talks about politics all the time because of their impact on everyday life," he says.




Project Team - Community Development Coordinators
To locate where coordinators are based, please download this map.



Zone 1: La Vonne Rideout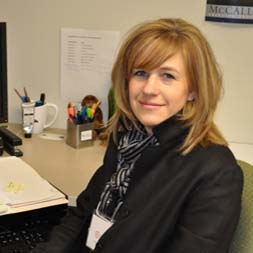 La Vonne Rideout got the "best possible start" in life, growing up as the fifth of six children on a mixed farm near Pincher Creek. Helping the next generation get a good start has been a motivating goal during her 25 years in early learning and child care.

Rideout has been a daycare worker and director, a home visitor with Parents as Teachers, a developmental support program for parents with young children, and an early childhood education instructor at Lethbridge College. She was a story teller at the Lethbridge Public Library and a child-care coach with Alberta Resource Centre for Quality Enhancement, an agency that provides professional development and training to the early learning and child-care sector.

Rideout served as an early learning and child-care specialist with Southwest Child and Family Services Authority (CFSA). At CFSA, she helped to draft and implement a new Child Care Licensing Act and day-home standards in Alberta. She also helped to get Parent Link Centres established. As part of the provincial government's drive to increase child-care spaces, she was given a mandate to create 500 new child-care spaces in her region over three years. Within two years, Rideout and her team created more than 2,000 new spaces by engaging communities right from the beginning.

Rideout has five boys, aged 15 to 26, and spends much of her spare time ferrying the two boys who still live at home to sports activities. She loves camping and walking the family dogs, two huskies, both female, in the coulees near her Lethbridge home. She reads whenever she can find a quiet moment and corner and enjoys trying out new recipes for gluten- and dairy-free baked goodies that she can share with other celiac family members.



Zone 2: Donna Cushman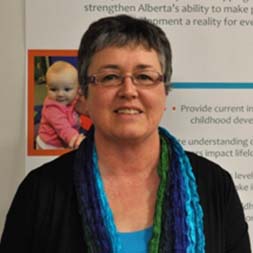 Donna Cushman has served as a parent educator and coordinator for early childhood education programs in southern Alberta since 1993. She did home visitations with the South Region Parents as Teachers program and organized parent education programs in rural areas. She was also a facilitator with Grow Along With Me, a provincially funded developmental research project aimed at young children and their families in southern Alberta.

Cushman was a literacy support worker at Coalhurst Elementary School and coordinated a community-based literacy project in Coalhurst. A committed volunteer, she has been involved with Girl Guides of Canada for 25 years. She describes herself as a lifelong learner and recently completed her master's degree in education with an early learning specialization at the U of A. She also has a professional arts degree from Athabasca University and a diploma in early childhood education from Lethbridge College.

Cushman is energized by the passion people have for their communities, the natural beauty of southeast Alberta and her new grandson — her first grandchild. She has two grown children and enjoys quilting in her spare time.



Zone 3 (includes Calgary): Launa Clark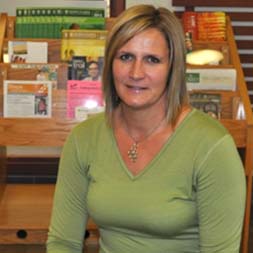 Launa Clark has been involved in the field of early childhood development for more than 20 years. "My passion for the early years grew as I watched my own children and other children develop and grow," says Clark, who lives in Okotoks with her husband and four children.

Clark began as a preschool assistant at the Cardston Community Preschool and then took a position as a preschool teacher after receiving her early childhood diploma. She taught in the early childhood education program at Lethbridge College. She then ran a family day home for six years until her two youngest children started school. As professional development and training administrator for the Alberta Resource Centre for Quality Enhancement, Clark created programs to assist the early child education and care sector to meet accreditation standards and provide ongoing staff training.

Clark has presented workshops at national and international conferences, including the National Association for Education of Young Children Conference in Washington, D.C. She completed a BA in human services and labour relations at Athabasca University in 2010 with great distinction while working full-time and raising her children.

Clark describes herself as an enthusiastic "sports mom." She loves reading, especially books related to thinking and brain development. She recommends Roger Martin's The Opposable Mind as a must-read.

 
Zone 4: Laurie Lafortune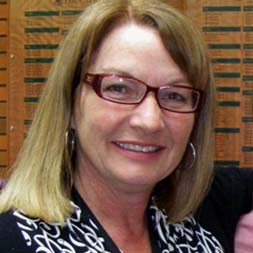 Laurie Lafortune holds a bachelor of education degree from the U of A. She began her teaching career in the Elk Island Public School Division. She worked with junior high students, many of whom struggled with learning difficulties, and became convinced that a key factor for school success was to provide children with the right opportunities early on.

Lafortune shifted her career focus to the preschool years and took a position as an education coordinator for the Saskatchewan Early Childhood Association. She completed a certificate in adult and continuing education and then taught early childhood development and educational assistant courses at the Saskatchewan Institute of Arts, Science and Technology (SIAST). She also worked as a consultant and served as executive director of the Saskatoon Community Schools Pre-kindergarten Board.

When her family moved back to Alberta, Lafortune took a job as program coordinator for the Healthy Families Home Visitation Program at Family Services of Central Alberta. Between 2007 and 2010, she managed the Understanding the Early Years (UEY) project in Red Deer. The project was one of 50 run by the federal government across Canada. The UEY project, like ECMap, collected Early Development Instrument (EDI) information on kindergarten children and mapped EDI results, along with socio-economic data and information on resources for communities.

Laforfortune belongs to a book club and loves gardening, travelling, hiking and spending time with her husband and family. Her three children may be grown now, but a big chunk of her heart "still lives in the early years."



Zone 5:
Please contact Line Perron, ECMap community development and mobilization manager, for information regarding Zone 5.



Zone 6 (includes Edmonton): Janice Kraemer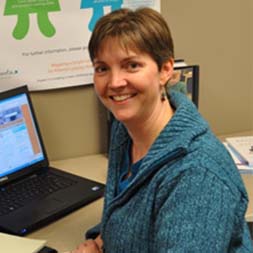 Janice Kraemer grew up in a family of school teachers and active community members in Edmonton. After graduating with a bachelor of education (elementary) degree from the U of A, she worked as a substitute teacher in Trail and Vanderhoof, B.C.

She then moved with her husband to St. Louis, Missouri for his PhD studies. The isolation she initially experienced there as a young mom with three children under age five far from family and friends made her keenly aware of the importance of good support systems for young children and families. Fortunately, she was able to connect with high quality, accessible programs where her children thrived and she grew personally and professionally. Kraemer began teaching and was then hired as director of a Mother's Day Out program in St. Louis.
When her family returned to Edmonton, she taught at the Capilano and Ottewell community playschools and then took a position as an early learning facilitator at St. James Catholic Elementary School. She became an executive member of the Edmonton Southeast coalition, recognizing the need for parents, community members and service providers to work together on early childhood development issues and more sustainable family supports in her community.
Whenever she can grab some free time away from the demands of her busy family life, Kraemer likes to hit the cross-country ski trails, read or bake.

   


Zone 7: Kathy Crothers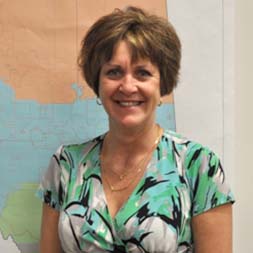 Kathy Crothers was born and raised in the Slave Lake-Swan Hills area and now makes her home in Devon. She has worked in human services for 20 years, with a focus on parenting and early childhood development. She was a family support worker, supervisor and trainer for Healthy Families (a home visitation program that supports first-time parents) at the Westview Regional Health Authority.

She was coordinator and program facilitator for Alberta Parenting for the Future Association, which offers early intervention programs for parents and children. She is also former vice-chairperson and a current trainer for the Alberta Home Visitation Network Association, and has developed supervisory training programs throughout Alberta.

Crothers has also been a facilitator and trainer for numerous parenting programs, including Triple P Positive Parenting and Invest in Kids. She helped to establish the Aboriginal Parent Link Centre in Stony Plain, one of the first such centres in Alberta. Her desire to communicate effectively with First Nations families has led her to study Cree at the centre, where she is known as Sookie Yamoo (Running Fast).

She has three children of her own and has helped to raise five other teenagers. She belongs to the Calmer Curling Club and is a vociferous Eskimos fan. She enjoys pickling, canning and traditional homestyle cooking, as well as gardening and storytelling.


 
Zone 8: Valary Howard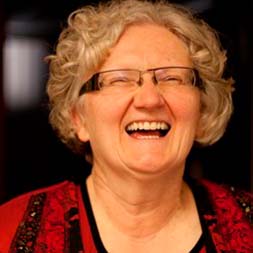 Valary Howard brings a wealth of experience in community development and education to her position as Zone 8 coordinator. After receiving her bachelor in education degree at the U of A, she began teaching high school English in St. Paul in a rich multicultural environment where courses were offered in French, Ukrainian and Cree. She then taught in a little tin-roofed village school in Nigeria as a volunteer with Canadian Crossroads International.

When she returned to Canada, she taught English at the Blue Quills Native Education Centre (now Blue Quills First Nations College) in St. Paul and then worked as a native studies researcher at Athabasca University, helping to develop the university's Indigenous studies program.

Howard received a master's degree in adult education from the Ontario Institute for Studies in Education (OISE) at the University of Toronto. She moved to the Maritimes where she worked one-on-one with students as an adult educator at the Mi'kmaq-Maliseet Institute at the University of New Brunswick and as a curriculum writer and instructor at Dalhousie University in Halifax. She then taught English at NorQuest College in Edmonton and provided individual coaching and assistance to adult students with disabilities. Most recently, Howard served as executive director for the Career Development Association of Alberta, an organization that supports career development professionals across the province.

Howard is an active member of the Riverdale Housing Co-op where she lives in Edmonton. She likes to collect family stories, improvise on the piano, walk in the city's river valley and sketch.



Zone 9: Holly Handfield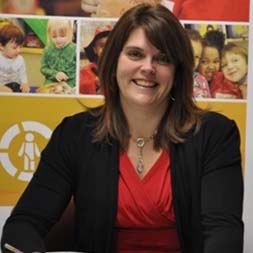 Holly Handfield grew up on a small cattle and grain farm near Grimshaw. Her ambition always was to work with young children. After graduating with a bachelor of education degree from the U of A, she took a position as a kindergarten teacher in Bezanson. She then served as agency supervisor for the Watch Me Grow Family Child Care Program, which supervises and provides training and support for day homes in the County and City of Grande Prairie. She worked as a consultant for various child care agencies in the Grande Prairie area, evaluating day care centres and other programs as part of their accreditation and re-accreditation.

Her interest in literacy took her career in a new direction. In 2002, Handfield was hired as family literacy coordinator for the Grande Prairie Council for Lifelong Learning, where she developed a parent-based literacy program. She has worked as a literacy coordinator for northwest Alberta, including in rural areas and in the South Peace region. She is currently the northern Alberta coordinator for the Centre for Family Literacy regional network. She has taught courses for the early learning child care and teacher assistant programs at Grande Prairie Regional College. She chaired and remains active on the Sexsmith Shannon Library Board in Sexsmith, about 20 kilometres north of Grande Prairie, where she resides with her husband and two teenage children.

She enjoys camping and fishing with her family. Her reading tastes are eclectic. She is a hobby photographer, who is always looking to capture the "perfect" shot.


 
Zone 10: Tinna Ezekiel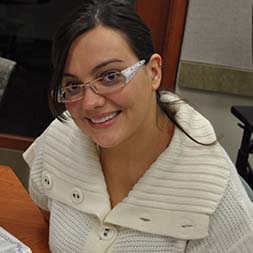 Tinna Ezekiel has frequently travelled and worked far from her home in Fort McMurray. Her experiences abroad, including her work with infectious disease (HIV and TB) control and with abandoned and orphaned children in South Africa and India, taught her a great deal about forming respectful community partnerships in diverse cultural settings.

Closer to home, she served as program director for Girls Incorporated of Northern Alberta, which encourages girls to reach their potential. She ran anger management programs for adults and teens for the Canadian Mental Health Association.

 She also worked with the Wood Buffalo HIV/AIDS Society, organizing HIV and Hep C awareness programs for students, sex trade workers and intravenous drug users. She also conducted research and networked with community agencies in the Fort McMurray region. For four summers, she acted as a counselor at Easter Seals Camp Horizon in Bragg Creek, a camp for youngsters with disabilities.

Ezekiel has a master's degree in public health from the University of Waterloo. She is the mother of one-year-old Clare, who serves as a constant reminder of why early childhood development is so important.


 
Zone 11
Please contact Line Perron, ECMap community development and mobilization manager, for information about zone 11.