Grande Prairie Family-Centred Coalition

​​​​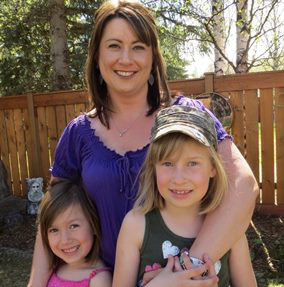 Parent education has been a priority for the Grande Prairie Family Centred Coalition. The coalition ​​​​partnered with the Parent Link Centre to hold a parenting training workshop in September 2013, for example. The workshop was led by Jim Fay, a popular presenter on parenting and co-founder of the Colorado-based Love and Logic Institute. Three hundred and fifty people attended. The coalition covered the costs of 70 low-income participants who otherwise would not have been able to attend.  
 
Community at a glance

Grande Prairie is a youthful city, with a median age of 30 and 11 percent of its population under age five, according to Statistics Canada 2011 data. It's also a fast-growing city: the population increased by 16.8 per cent between 2006 and 2011.
 
Grande Prairie's eight subcommunities are widely diverse and include new subdivisions with single-family homes, neighbourhoods almost entirely made up of multi-family dwellings such as condos and apartments, acreages with high-end houses, industrial and commercial areas, parkland, an older downtown and Grande Prairie Regional College.
 
As a northern economic and transportation hub, Grande Prairie serves numerous outlying communities, including Valleyview, Dawson Creek, High Level and Grande Cache.
 
EDI baseline results

A large percentage of kindergarten-aged children are experiencing difficulty or great difficulty in communication skills and general knowledge (33 per cent) and emotional maturity (31 per cent). Subcommunity results also vary a great deal. EDI results challenged a number of assumptions. One subcommunity with a large transient population had strong results in some areas of development, for example, while an affluent subcommunity had a relatively high percentage of children experiencing great difficulty in two areas of development. 
 
Strengths
The community is rich in resources and services, recreational facilities, clubs and programming.
The economic outlook is strong.
Income levels are relatively high. According to 2006 census data, the median income in Grande Prairie ($33,562) is higher than Alberta's median income ($28,239).
Challenges
Rapid growth and development mean long waiting lists for child care and other programs.
Volunteers can be hard to recruit. Both parents work in most families and there is a large transient population in the community.
The coalition has experienced high turnover of members and staff.

Coalition action
Provide parents with information about services available in the community:  Many parents are not aware of existing programs and services. A "Celebrate Me I'm Three" children's wellness fair was organized in June 2013 at the new recreational Eastlink Centre. Service providers set up booths and hosted fun activities for children. Parents had an opportunity to have their children screened by Alberta Health Services. The fair was attended by more than 400 people. The coalition is publishing a community resource booklet for families in 2014. The booklet will list programs and services for families and children, and provide information about early development.
Encourage skilfull interactions with young children:  The coalition borrowed an idea from the Flagstaff and Area coalition and developed 'smile' cards.  On one side, the cards say: "Smile, I caught you being a great parent." The other side has a key message about early childhood development. The cards are passed on to parents and other caregivers to acknowledge that they are doing a good job. Recipients are then encouraged to pass the card on to others. The cards were distributed to various agencies as well as students in the early child development program at Grande Prairie Regional College.
Raise awareness about the importance of early development: The coalition co-sponsored a workshop (March 2014) on brain development, along with two other coalitions, local school boards and the Early Childhood Network. The Magnificent Brain was presented by Dr. Robbin Gibb, a professor at the University of Lethbridge and an expert in the field. It was geared to licensed child-care providers, preschool teachers and other professionals, as well as parents.
Lobby for children's charter: The City of Grande Prairie officially endorsed the North West Alberta Children's Charter in February 2014.

 "These results are important because they gauge how young children are doing. When you're on the floor working with kids everyday, it's hard to get the big picture."
Treva Whitwell, former coalition chair
 
Posted: April 28, 2014